Changing Lives by Giving Families a Place to Call Home
The Housing Resource Center is the centerpiece of our community system where the city, community, and VB Home Now partner to help people leave homelessness behind. It provides shelter or a permanent home for 100+ homeless families and individuals at a time. VB Home Now is leading the fundraising campaign to support the work at the Housing Resource Center and impact the lives of the people accessing assistance there.
​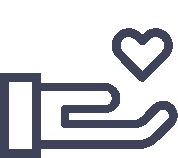 Your contribution will help prevent and end homelessness for many in Virginia Beach.